About Us

We founded Weber Workshops because of a common desire to build products that are intelligently designed and meticulously crafted; daily instruments that make the daily process easier and the quality better; tools artists use to drive the art forward.


We set out to build products that aren't measured in fleeting annual revisions but in lasting human generations; machines as reliable and steadfast as the day they are made; heirlooms families cherish as they are lovingly handed down.


We build products that inspire.


We based our company on these values. The creative diversity and well-storied backgrounds of the founders and board members reflect these beliefs. We are artists, engineers, dreamers and madmen. Through this lens we look at things differently, often with a critical eye on how and what we canimprove, or when we might need to start over and come up with something entirely new.


- Douglas Weber


Douglas Weber - Founder
A native son of Southern California's San Gabriel Valley, Douglas was born and raised in the Los Angeles County City of Arcadia. From the outset, he pursued a career in design and engineering, graduating from the Mechanical Engineering Department of Stanford University.


Douglas' first job at Apple was as one of the original members of the iPod Product Design team, the same team that went on to create future generations of the iPod, iPhone, and most recently Apple Watch. During the development of the first iPhone, Douglas was tasked withintegrating the glass display face into the product, a late-in-the-game decision that sparked an entire new sub-industry in smartphone cover technology.


During this time a unique opportunity arose for Douglas to move to Asia and found a multinational team focused on advanced materials and innovative manufacturing technologies. Over the course of eight years he grew his team to 15 material scientists and product designersspread throughout Japan, Taiwan, China, Hong Kong, and Singapore. The result of his work at Apple is an extensive patent portfolio, dozens of strategic vendor relationships, and several core technologies that Apple uses throughout its product line to this day.


And with time comes change. With a long-term love of coffee, appreciation of good design and solid engineering, in 2014 Douglas took leave of Apple to found Weber Workshops to enter the next phase of his career. As a full time resident of Japan and with close proximity toglobal manufacturers, Douglas is able to develop products in real-time together with the factory personnel. At WW, Douglas utilizes his strategic relationships with the most innovative manufacturers in the world to make inimitable products that are designed to last.


Daniele De Iuliis - Board Member
Having spent his formative years in Italy and England, Daniele completed his degree in Industrial Design at the Central School of Art and Design in London. After graduating, he headed to California to join ID Two in San Francisco (now part of IDEO). His consulting experienceexpanded to New York where he worked until joining the Industrial Design Team at Apple in 1991.


Daniele flourished and then finished his 27-year contribution to Apple's world class design team in 2018, leaving behind a legacy of products that helped change the consumer electronics world forever.


The early morning sound of a hand mill grinding fresh beans was his childhood initiation to the world of coffee, and to this day it is still a part of his life. The numerous debates over cappuccinos he and Douglas shared at Apple about coffee machines helped to inspire theformation of WW.


Matthew Rohrbach - Board Member
Anative of Washington State, Matt graduated from the Art Center College of Design in Pasadena, which known for its rigorous Industrial Design program. He gained experience working at design studios in Los Angeles and then moved to San Francisco to work for IDEO and then anengineering designstartup. From there Matt was recruited into the small and tightly knit Apple Industrial Design Team right around when the first iMac was introduced.


Over the next 17 years Matt had the privilege of being part of the Design team that has brought us so many groundbreaking and well loved products.


In May of 2015 Matt took leave of Apple to pursue his own interests and passion for making things. At home near and on the water and snow, he now splits his time between San Francisco and Iceland. A long-time coffee lover and craftsman, WW is proud to have Matt share both hisknowledge and experience with our board.


Hidenori Izaki - Board Member
Most people in the coffee world now know Hide as the 2014 World Barista Champion. We know Hide as the eldest son of the Honey Coffee family, who chose to carve his own path in the coffee world at another prominent roastery in Japan -- Maruyama Coffee.


We remember Hide from before he took his title, when he was still a modest fledgling barista, and would come to pull shots on the lever machine in Douglas' kitchen. He took it upon himself to learn everything he could about the industry, the machines, the process, the beans, andfarms that grow the beans his family roasts. He mastered each step, took the Barista Champion title, and founded his own coffee consulting company -- Samurai Coffee Experience and Qahwa. We've had our eyes on Hide for a while now, and are proud to welcome him to the WWfamily.


Shin Suzuki- Board Member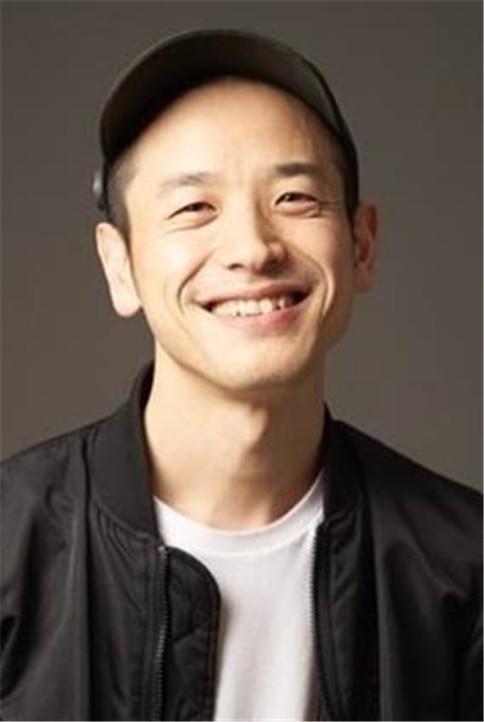 Shin boasts one of the most prolific photographer careers in Japan as a well-known and extremely sought after portrait specialist. His talents go way beyond portraits and Kirin advertisements, and when he started getting into coffee in 2018 he quickly came across Douglas andthe WW team.
Fast forward 2 years and he had already opened his own café in Tokyo, photographed the majority of the WW products, and set up an entirely new business as a branding consultant entrepreneur with a strong eye on visual communications. A fellow coffee aficionado and amazingvisual storyteller, WW was thrilled to invite him to the board in 2021.

Katsuhide & Yuko Izaki - Board Members
After running a Juku or Cram school for 18 years, Katsu and Yuko Izaki decided a change was in order. In 1996, the husband and wife team reinvented themselves and purchased a struggling coffee roastery in Fukuoka Japan. With hard work and dedication, they turned a failingcompany into a thriving enterprise, currently roasting over three metric tonnes of beans per month. The Izaki's not only produce coffee for their own chain of seven cafes, but countless other companies throughout Japan as well. One of those companies is the WW subsidiaryKamakiri Coffee, with 2 cafés open in Fukuoka city.


In 2000 the Izaki's joined ACE's Cup Of Excellence, and in 2004 Katsu-san was honored to become a COE judge. The appreciation of coffee runs deep in this family, with the Izaki's son Hidenori winning the SCAA World Barista Championship in 2014.


Steven Chen - Board Member
As a Creative Director at Framework Studio, an award-winning creative agency in Downtown Los Angeles, Steven creates and oversees marketing content for the entertainment industry, specializing in digital and broadcast promotions with A-list talent. Some of his clients include:Disney and Marvel Studios, Warner Bros, Sony, Paramount, Universal, Netflix, ESPN and Fox Sports, as well non-entertainment brands, like Headspace and Cadillac.


Steven is also a founding member and lead guitarist of the band, The Airborne Toxic Event, with six major-label albums under his belt and an RIAA-certified Gold Record. A seventh album is slated for release in the summer of 2020, accompanied by a North American/U.K. tour.Additionally, he's the writer and co-creator ofThe Code, a supernatural action epic and hard-boiled detective thriller comic book series published by Tapas Media.

High-quality and expertly crafted coffee fuels Steven's work and creative drive each day. Like Douglas, he has strong opinions about coffee and believes that every cup should be a perfect one.